The following information is from the American Academy of Pediatrics
If your child or teen has an injury or illness that affects sports performance, exercise, or activity, a Pediatric Sports Medicine Specialist has the expertise, experience, and qualifications to treat his or her youth specific problems.
In growing children, injuries and medical problems in the bones, muscles, ligaments, tendons, and joints (ie, musculoskeletal conditions) often are quite different from conditions more commonly seen in older patients. Special training and experience in pediatric sports medicine allows these specialists to appropriately treat the unique sports-related medical needs of children and teens.
What kind of training do pediatric sports medicine specialists have?
Pediatric sports medicine specialists are medical doctors who have had at least
Four years of medical school
Three additional years of general pediatric residency training
In addition, some have
- One to 2 additional years of fellowship training in sports medicine
- Certification of Added Qualification (CAQ) through exam by the American Board of Pediatrics
- Practice experience
What types of treatments do pediatric sports medicine specialists provide?
Pediatric sports medicine specialists diagnose, treat, and manage the musculoskeletal and medical problems of children and teens, including the following:
-Sprains and strains
-Dislocations
-Ligament injuries
-Minor fractures and avulsions
-Apophysitis
-Tendinitis
-Cartilage injuries
-Exercise-induced asthma
-Concussions
-Nutrition and supplement issues
-Diabetes
-Eating disorders
-Heat illness
-Unique conditions of the athlete with special needs
-Overuse injuries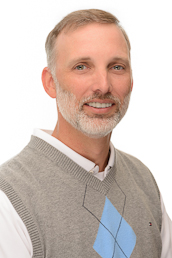 Dr. Rodgers interprets neurocognitive testing such as ImPACT and works with all schools with athletes of all ages.
Read bio
Sports Links
impacttest.com Concussion overview from ImPACT (Immediate Post-Concussion Assessment and Cognitive Testing)
www.amssm.org American Medical Society for Sports Medicine (AMSSM)
www.ncaa.org National Collegiate Athletic Association Health & Safety Overview