The Cindy Kimbrell Scholarship
The Cindy Kimbrell Scholarship was established to honor the memory of Cindy Kimbrell, who was a friend and dedicated employee of Sweetgrass Pediatrics. More details here...
Text (843) 416-3333
for appointments, questions for your provider, billing questions, RX refills & more
We believe that the goal of pediatric care is to work with parents and children to achieve the best health possible, and to establish a personal relationship with each of our families, making us a trusted partner throughout the years.

Your "Medical Home"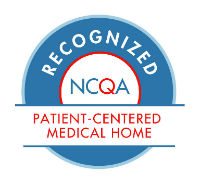 We are proud to announce that the National Committee for Quality Assurance (NCQA) has recognized Sweetgrass Pediatrics for providing the highest level of care as a NCQA Level 3 Patient-Centered Medical Home (PCMH). It is our goal to facilitate a partnership between individual patients, their family, and physicians. Your Sweetgrass Pediatric Care Team will provide comprehensive medical care by coordinating with other providers across all settings to improve continuity of care.
How do our patients and their families benefit from a PCMH recognized practice?
Comprehensive healthcare

Sweetgrass Pediatrics provides a care team that coordinates care to each of our patients. We look at medical, psychosocial, environmental and community influences as we develop a care plan for each of our patients. We coordinate referral sources and resources within our community to aid in the care of our patients.

After hours access

We provide evening and after hours clinic availability as well as after hours nurse advice line.

Evidence-based care

The providers at Sweetgrass provide care based on clinical experience, patient values and the latest research.

Education and self-management support

As a patient at our practice, our goal is to give education on current recommendations so that you may be an active participant to your child's health. This includes age-appropriate recommendations for nutrition, development, and safety tips.

Promoting preventative healthcare

Preventative healthcare is one of the most important aspects of pediatric care. We focus on our well baby checkup and immunizations as well as yearly well checks for our school age children through their 18th birthday. We believe that appropriate screening and recognition of health issues early is the key to raising a healthy child!
Most importantly, we believe that the Care Teams at Sweetgrass Pediatrics work with you and your family to make the best decisions for the health of your child. We love Growing Healthy Kids!
Sports Medicine
At Sweetgrass Pediatrics we are aware of the number of young athletes receiving emergency treatment for injuries is steadily increasing. Dr. Rodgers interprets neurocognitive testing such as ImPACT and works with all schools with athletes of all ages.
Wart Clinic
Sweetgrass Pediatrics is now able to treat common warts, plantar warts and other skin lesions with the pencil tip accuracy. Wart Clinic is available at our North Charleston, Summerville and Mt. Pleasant offices. Call for your appointment. No specialty referral or copay needed.