The Cindy Kimbrell Scholarship was established to honor the memory of Cindy Kimbrell, who was a friend and dedicated employee of Sweetgrass Pediatrics.
Such a proud "Momma", Cindy was the consummate team mom and was in the stands for every sporting event from her children's days at Wando, to their years at Furman and Clemson. Despite her battle with breast cancer in the early 2000's, she always had a smile on her face and her family and friends by her side. She went on to enjoy many years of team tennis, and her love of the game was only surpassed by the love and friendships she made while playing. Cindy was also proud to be the referral administrator for Sweetgrass Pediatrics, a position she held for 15 years. Cindy was such a loving and caring person and believed in others. Education was a strong point for her as well. She loved watching others succeed in their journey. Prior to joining Sweetgrass Pediatrics, Cindy taught preschool for several years. In 2020 Cindy encountered a second battle with cancer. In July of 2022 she lost the fight. Cindy will forever be remembered for her smile and laugh.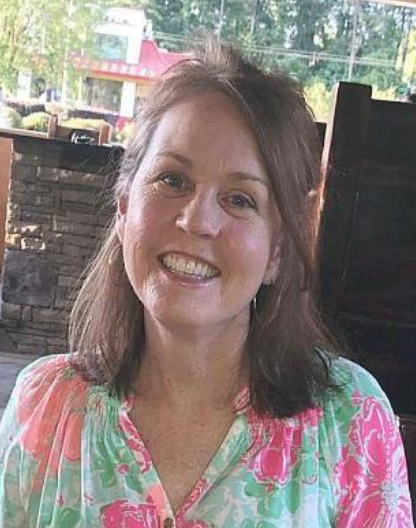 Sweetgrass Pediatrics is proud to offer The Cindy Kimbrell Scholarship which will be awarded annually. The Scholarship recipient will be awarded $2,000 payable to the college/trade school of enrollment on your behalf. To be considered for the Scholarship, applicants may be attending any public, private or parochial school.
Awarding of the scholarship is contingent on the following criteria: acceptance to and enrollment in a trade school, two- or four-year college, and a complete application including an essay.
Check back soon for 2024 application requirements
Completed application received by TBA
Official high school transcript showing a GPA of at least 3.0
A brief description of planned area of study and career goals
Essay detailing applicant's personal cancer story or the cancer story of parent or immediate family member. The essay should be typed in the Times New Roman font size 12 pt.
Optional letter of referral
Application Submission and Review Process:
Submit completed application and all attachments to scholarship@sweetgrasspediatrics.com. Indicate The Cindy Kimbrell Scholarship in the subject line of your email.
Deadline for receipt of application is TBA All applications will be reviewed by members of the Scholarship Committee. Selection will be based on the criteria set forth above.
Finalists may be contacted for an interview. The recipient will be notified by phone of scholarship award on or before TBA
Employees of Sweetgrass Pediatrics and their children are not eligible to apply.
Incomplete applications will not be considered
Questions? Email scholarship@sweetgrasspediatrics.com